Children play with the dreams of tomorrow.
Old men play with the dreams of yesterday.
~~ Florenz Ziegfeld Jr. (Ziegfeld Follies)
The Vintage Fair ends tomorrow! I wish I'd had time to share more wonderful items available at the event with you on my blog because the designers offer up outstanding beauty and creativity. You do NOT want to miss this event, go-go-go!
Here I'm showing a lovely new skin, Kira by *Spicy.* It is designed for LOGO, and I'm wearing the Mae Head (purchase @ LOGO). This is also the exact head shape by *Spicy* which is included (I reshaped the body sliders to my own). Kira comes in 12 tones. IMO, the head is quite cute, but when I added *Spicy*...well wow, I love it!
I stayed creamy-dreamy with items from [Eternus], [CAROL G], and Entice. I love the headdress and necklace by [Eternus]! The tattoo by [CAROL G], well pfft, are they ever anything BUT lovely? And this ensemble by Entice, omg, fatpack worthy in its gloriousness!
*Spicy* Kira skin applier Omega (based on LOGO)
Wearing Medium Tone (Peach)
w/Kira Shape & Eyebrow Shaper
Body Applier v2.1 (Omega)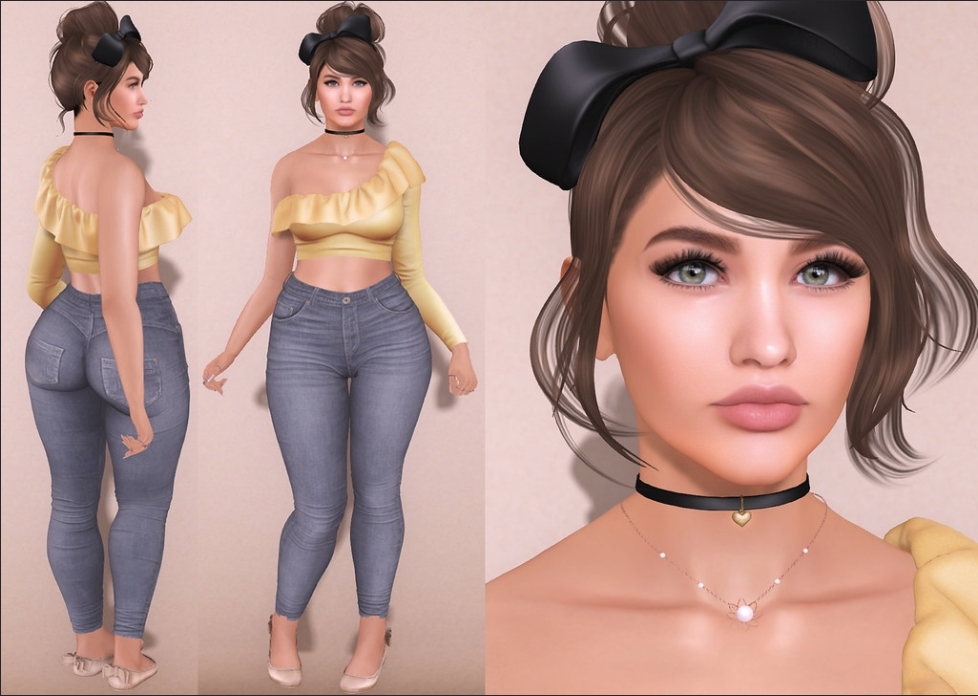 [Eternus] Alexandria Headdress
[Eternus] Xandra Necklace v1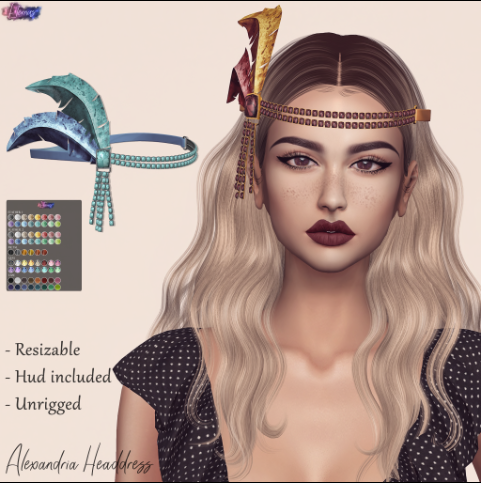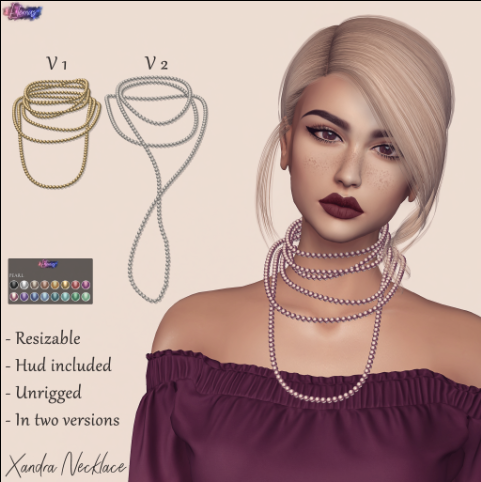 [CAROL G] - Doris TaTToo White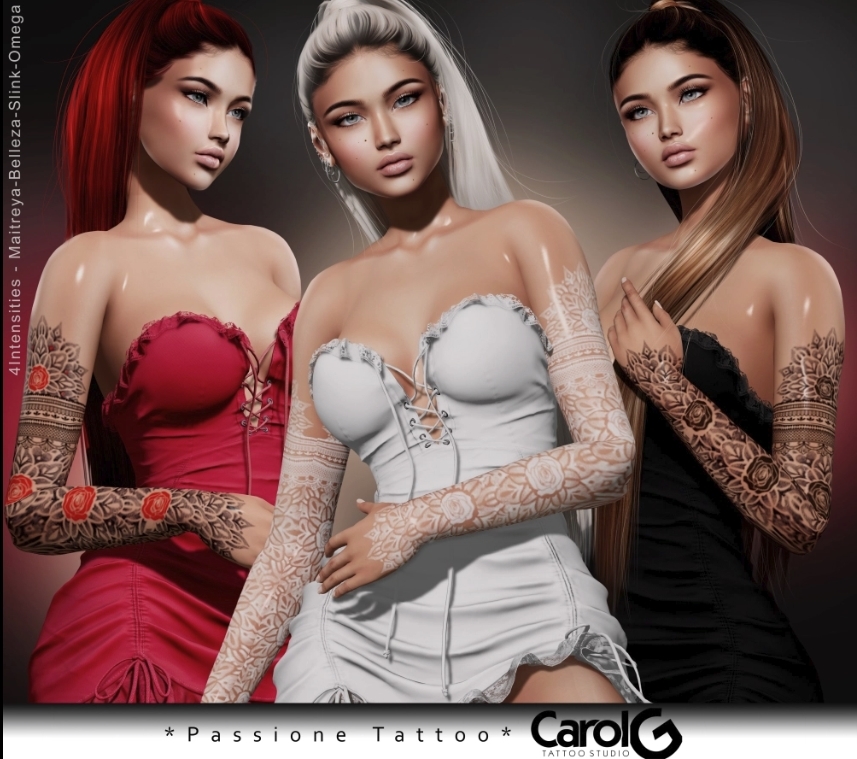 Entice - Summer Baby Top/Bottoms