A little sun, water and loungers - instant party! Find these items at the Boardwalk Event but only until August 15th. Featured designers are Simple Reflections, Circa and Roawenwood. I had a lot of fun setting up this shot, which means you will too while using them! Play in the pool or lounge; there are plenty of spots to perch in your skimpies. ;)
Happy shopping!
CREDITS:
Pool can be connected to Linden Continental or Winchester Homes,
or standalone with other homes or areas.
@
Boardwalk Event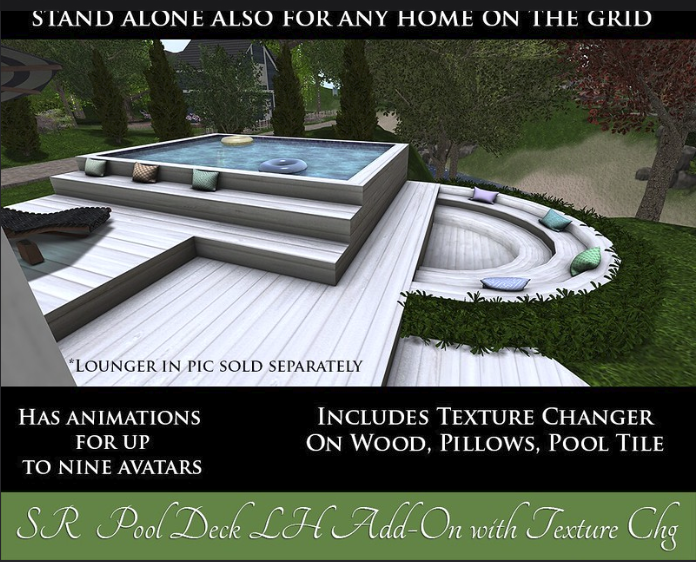 ___________________________
* * * * * *
___________________________
CJ Creations
- Flowerfields
Baptisia Fuchsia, Exotic Green Leaf + White Daisy