Second Lifers, start thinking about your Christmas cards! And New Years, for that matter, but we don't want to get ahead of ourselves. Secret Poses has several super cute poses w/winter props available at Backdrop City. I love this one, Winter Is Here! Mush! Well, when you grow up a little. Aren't they adorable??
I'm wearing new releases by Sn@tch from the pompom on my hat down to my boots. And his look includes a hairstyle by no.match - it's a subscriber GIFT for L'Homme Magazine.
Have fun and stay warm!
Secret Poses -

Winter Is Here!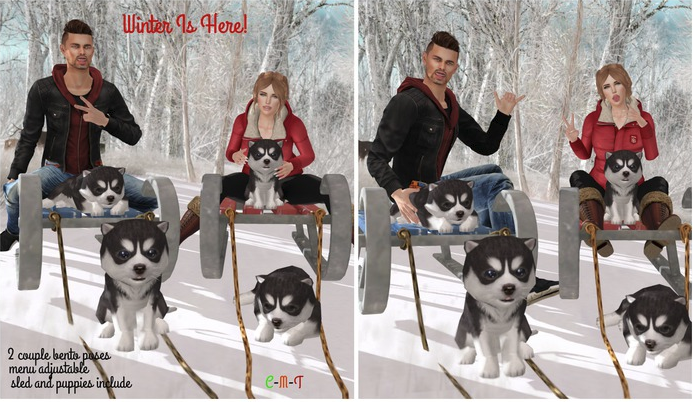 ___________________________
Idol Leg Warmer & Ankle Boot
___________________________
*Spicy* - Jessica skin applier (Genus)
___________________________
L'Homme Magazine Subscriber Gift (by the tree!)
Previous Release