She does, however, still carry watermelons occasionally. Laced with alcohol. For luau invitees. Down on the beach. Near the farm...where she grew the watermelons. And bunny nibbled clover and lettuce. See? It all makes sense in a fractured Dirty Dancing sort of way.
8 sponsors! Decor is showcased in my main pic so we'll start there. CHEZ MOI has a fun gacha set called My Little Garden at The Gacha Garden this round. It includes lots of pieces to integrate in yours! Serenity Style released Wasp Wheelbarrows for The Man Cave event that starts tomorrow. Depicted is the Rare. The wheelbarrow combined with my pose by Secret Poses inspired my post. From the Watermelon collection, I'm using Pose 3 with prop. These fun bento poses can be found now at the Pose Fair.
My adorable Vanity Hair is Bunnie! She's at the Vanity Event and is quite the worthy updo. Stop by !It! to pick up your pair of Amaze Earrings. They are only 60Ls per Hud. My eyeshadow is a new release by *Spicy* Bodyshop currently at The Makeover Room. You can demo this Omega makeup at the store (and pick up Romy for Genus while you're there too). The Nisha dress by Masoom is well, just necessary wardrobe staple for style, sexiness and elegance. It's at the Belle Event. Customize textures to your fancy. For further pretty customization, pick up Mosquito Way's Chloe heels at Tres Chic.
Happy shopping!
___________________________
Using Hud 8
60Ls Per Pack!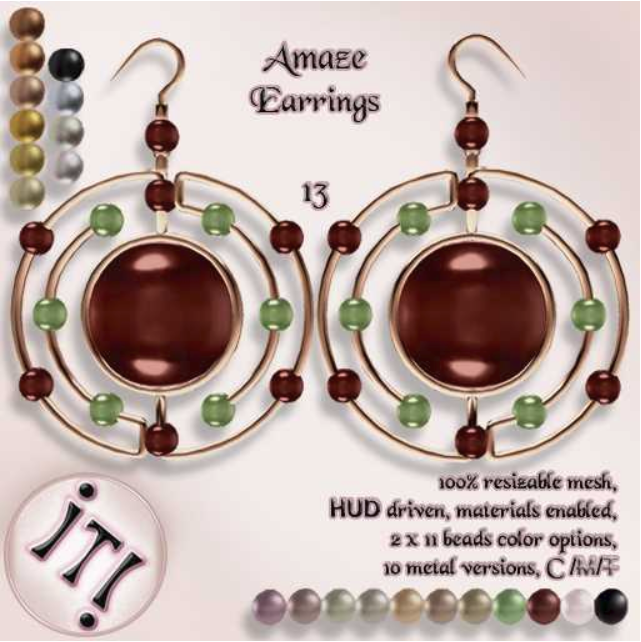 __________________________
Rigged For Lara, Freya & Hourglass
100% Original Mesh & Textures
___________________________
Multi-Fits and Generous Texture Customization
__________________________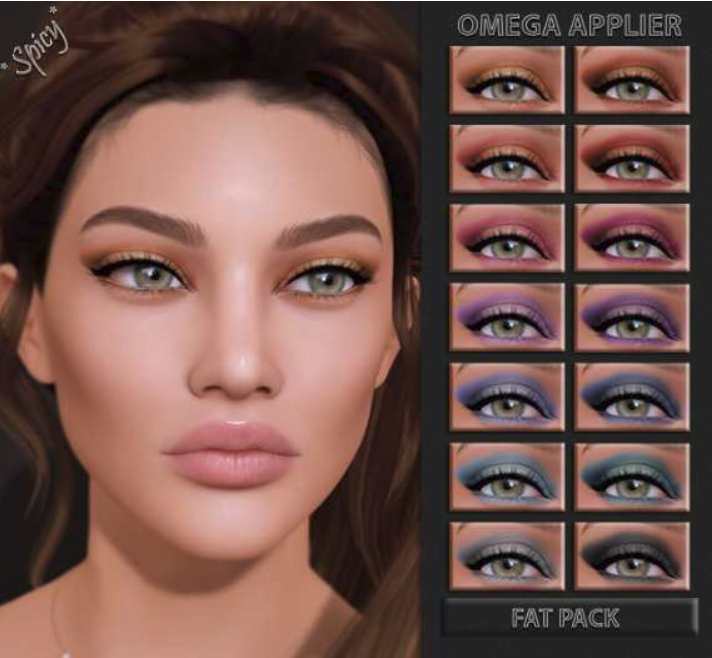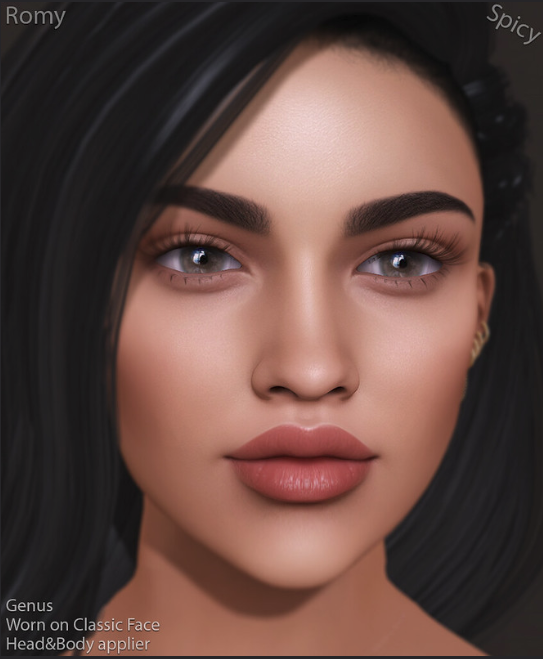 __________________________
__________________________
___________________________
___________________________
___________________________
JIAN - Straight Ear Bunnies, Clover Patch