So she thoroughly taught him that one cannot take pleasure without giving pleasure, and that every gesture, every caress, every touch, every glance, every last bit of the body has its secret, which brings happiness to the person who knows how to wake it. She taught him that after a celebration of love the lovers should not part without admiring each other, without being conquered or having conquered, so that neither is bleak or glutted or has the bad feeling of being used or misused.
~~ Siddhartha, Hermann Hesse
CREDITS:
Hair - [Mello] - Dirty Secret w/ Baby Hairs Add-On
Choker - Salt & Pepper - Choker Iris cosmetic
Lingerie - Milk Tea - Carmella (Purple Print)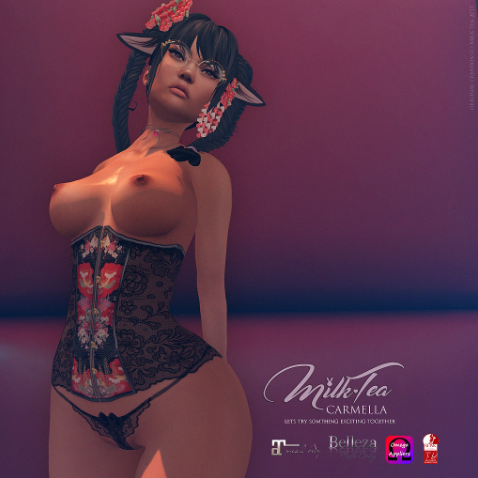 Pose - BellePoses - Jenni 2 1
Sponsored by Flair For Events
_________________________________________________
Skin/Appliers - Lumae
Includes System, Multi-Appliers, Shapes - HUGE Pack!
_________________________________________________
Children of Gaia (wearing Catwa Applier)
_________________________________________________