Do you like privacy in your Second Life world? I mean the need to be alone freely - for changing clothes, working, hobbying, a love interlude. Just virtually..."being" without the distraction, or intrusion, of a crowd.
To protect privacy, we can arm security orbs, or if we have land or building rights we can barricade the doors. We can even make ourselves invisible on our land. Another option is skybox living. It seems for some people, a need for privacy is not a huge deal. They have families and drop-in friends, with a welcome revolving door. Still others like nude beaches and more open adult pastimes. ;) Should we care? We are just pixels, right? But the thing is, we are attached to those pixels. Do we behave as if in real life, or is your avatar your alter-ego?
I always feel like somebody's watching me.
And I have no privacy.
Woh, I always feel like somebody's watching me.
Who's playing tricks on me?
~~ Somebody's Watching Me, Rockwell
As a blogger, I really like/need my privacy. Sometimes it's also a welcome break from real life. That's not to say I want total privacy at all times; I don't. But I definitely like it. Often. How about you?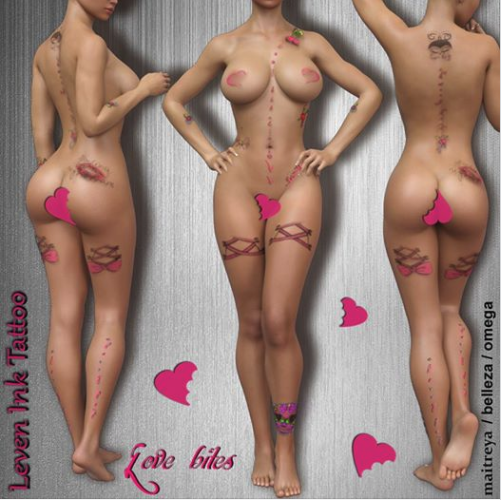 ___________________________
L.I.C. -

Secret Heart Fitted Panties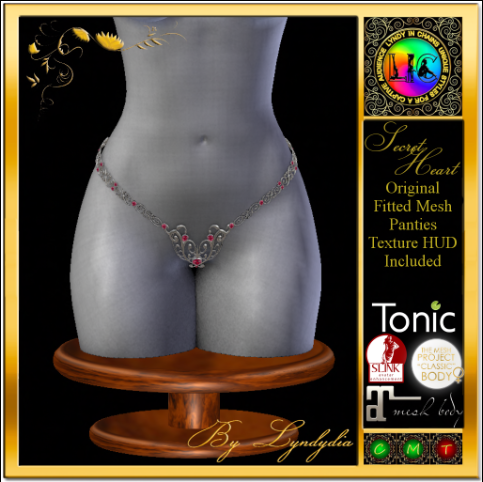 ___________________________
___________________________
A R T E
- Natural Lashes (Catwa Bento)