Something wonderful is happening. The Peace on Earth Hunt 11 is underway! This hunt is the virtual world of Second Life's longest running hunt. Over 100 stores offer up hunt GIFTS to us. Gifts! We only have to seek-and-find, with the help of handy hints.
In my credits, I give store/item name, store number, landmark and hints for the items I'm depicting. However, I highly recommend referring to the event blog list, found
HERE
.
You will probably need to tackle this huge hunt over the course of several trips, so mark how you'd like to hunt accordingly, straight down the list numerically, or make note of your faves and then doubleback as time permits. There's no wrong way to do it.
I personally want to thank all the designers for the hard work they put into this hunt. And to the event folks who work tirelessly pulling it together. Nobody is making a dime and we are getting such marvelous things to wear and decorate our homes!
Okay, off you go. Happy hunting!
CREDITS:
.EscalateD.
- Poppy Twinkle Hair
#031 -
Landmark
Hint:
I swing in the middle of green and the ocean is only a wall away
MOoH!
- Onesie
#001 -
Landmark
Hint:
Unicorns and butterflies, so peaceful!
[Park Place]
- Holiday Winter Pouf - White
#008 -
Landmark
Hint:
Sitting and rocking and feeling at peace
Beyond Majestic
- Up on the rooftop fireplace/decor
#102 -
Landmark
Hint:
I could not find a chimney to sit on,
but I like the music over here.
Come join me in carols!
Salacity
- Toy Wooden Train Set
#018 -
Landmark
Hint:
Peace on Earth would be out of this world! Wait, what in the world? Are there two worlds?
Sassy Brats
- Merry Christmas Snowman Rug
#070 -
Landmark
Hint:
Hey! These look kinda like me!
♥ ♥ ♥ ♥ ♥ ♥ ♥ ♥ ♥ ♥
Peace On Earth Hunt 11
Dog Christmas Tree RARE
Oh What Fun Sleigh - White
@
The Arcade
December 2018
___________________________
*Spicy* - Chloe skin applier (Genus)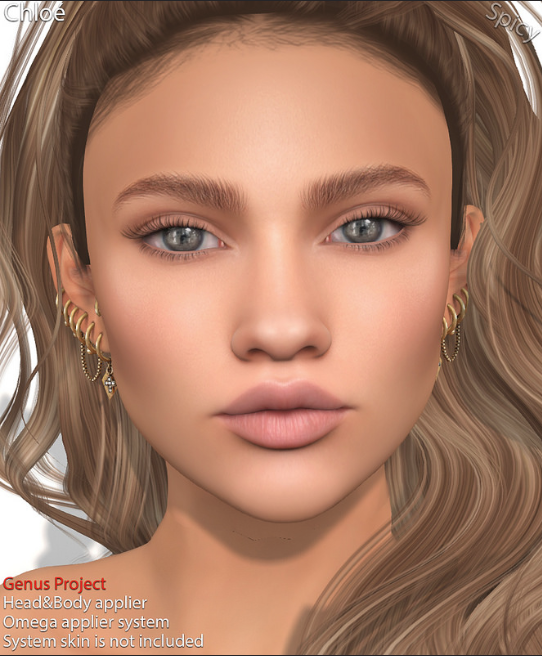 ___________________________