Pumpkins are pretty sneaky, they like to hide in the fields
Under a leaf, under a bush, they keep perfectly still
It's a good thing that they're orange, or they'd be hard to see
Gonna catch me one of them pumpkins, a special one for me.
Pumpkins aren't very scary, unless you give them a face
A smile or a frown, eyes up or down, teeth all over the place
Gonna carve me one of them pumpkins, put a candle inside to burn
Then instead of a pumpkin, it'll be a jack o'lantern
So if you happen to see a pumpkin,
When you're out on hallowe'en night
Don't stop and stare, you better beware
He'll give you an awful fright.
Just keep on trick or treating, don't even say hello
He might jump up, and follow you home,
You just never know!
~~ Pumpkin Patch, Mr. I and the Rainbow Singers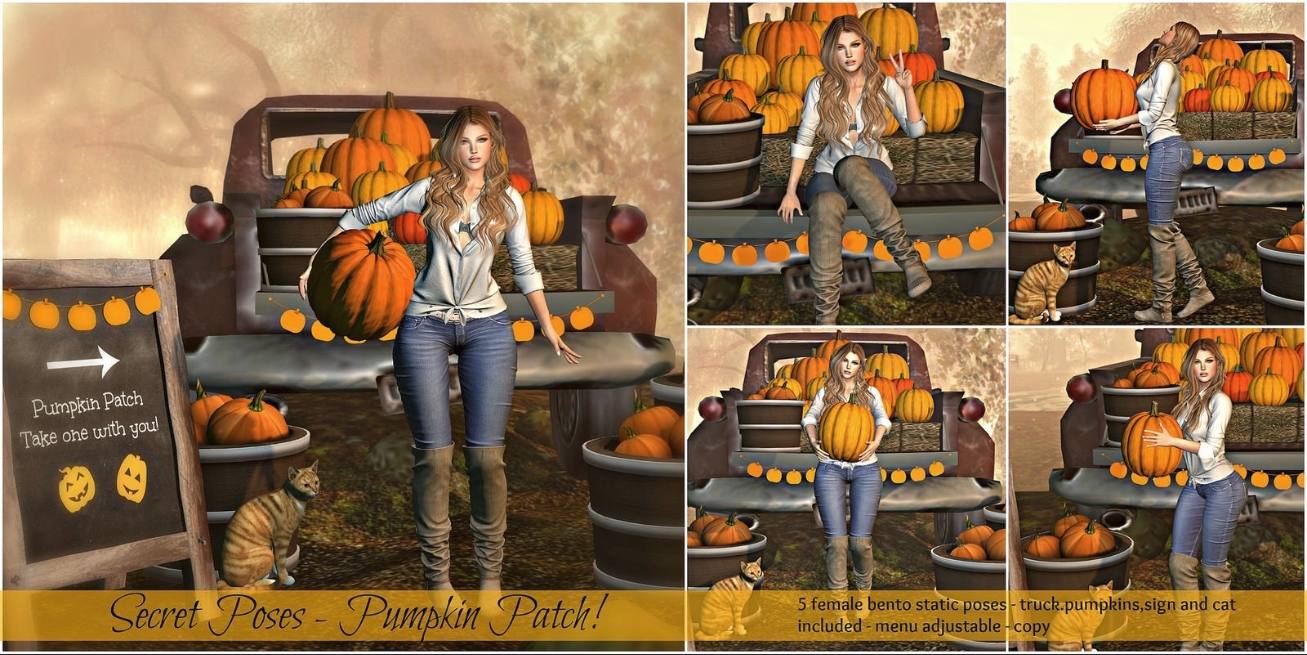 ___________________________
Special Edition VIP Group Gift
More Store Info:
___________________________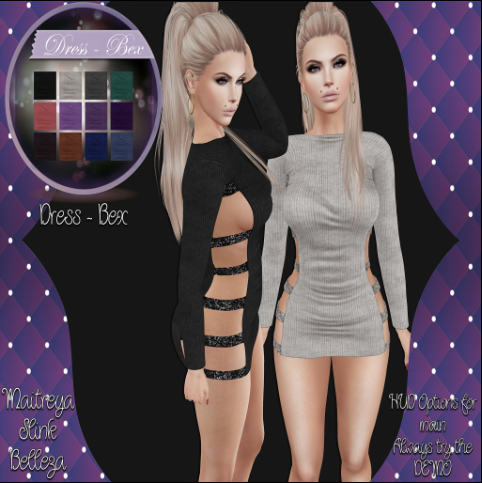 ___________________________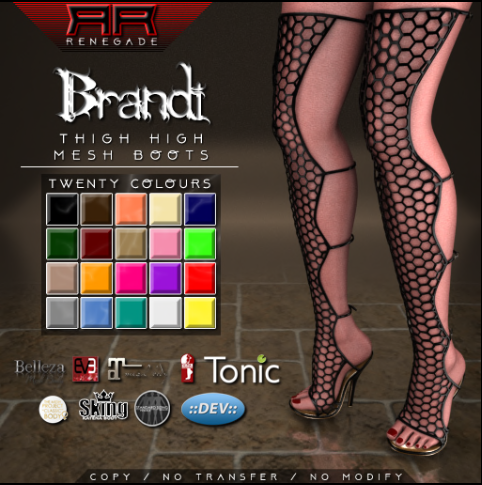 ___________________________
DeeTaleZ
- Dayana Applier/Skin (Genus Project)
Genus Bento Head v1.1 - Mocap - Beta Phase REOPENED