"Gratitude unlocks the fullness of life. It turns what we have into enough, and more. It turns denial into acceptance, chaos to order, confusion to clarity. It can turn a meal into a feast, a house into a home, a stranger into a friend."
~~Melody Beattie
I really enjoyed setting up this shot; thank you to my talented sponsors. My hair w/hat is by Vanity Hair. There are color options a'plenty for both, and yes, it took me all morning to curl my hair like this. ;) Both rigged and unrigged are included. Do we love it? Indeed we do. Now my necklace by IDEALIA hit the fast track to being one of my faves. The hud has 20 colors and metal change, and-and-and it's RIGGED. This makes me so happy! Not too long ago I was post-questing on Facebook for more Maitreya-rigged jewelry. Slink and Belleza wearers will be happy too.
Now that I have cycled back into a Catwa head again, I happened to notice on Marketplace - a mug for Catwa??? Why has no one knocked me in the head with this info??? (Because you were skipping around with other heads on, Laura, you probably totally skipped over it.) One of those customizable mugs came home with me, that's for sure.
My bomber jacket is by Black Swan. It's zippered, cropped with 4 lovely colors included in the accompanying hud. It is girly and urban at the same time. Wear works best with short hairstyles, updos or back ponytails due to the standup collar. You won't find this a hardship, however, for the amazing fashion. My boots are by SN@TCH - thigh high, fitted and plenty of texture options, these are yummy!
The bedroom set is by CHEZ MOI. Its wood is a rich medium tone with bedding texture options. Choose from Adult or PG animation packages with rezzables. I noticed the lamps yield a subdued light down to the floor in front of them - a very pleasing effect. I really like the style of this whole set. Serenity Style has released a gacha set of segways. These collectibles have ride and decor selections. I made mine smaller for use as eccentric decor. You'll find the set at The Man Cave event. Salacity created the bed rest pillow with animations. Thought I'd relax on the floor since I'd already made up the bed. ;) The pillow includes some rezzables w/sexy-comfortable poses great for photo ops or just hanging out at home naturally.
Happy shopping!
CREDITS:
Using Rigged Option w/Ombres Naturals Hud
___________________________
Rigged - Maitreya, Slink, Belleza
___________________________
Multi Fits, Inc. Hud w/4 Textures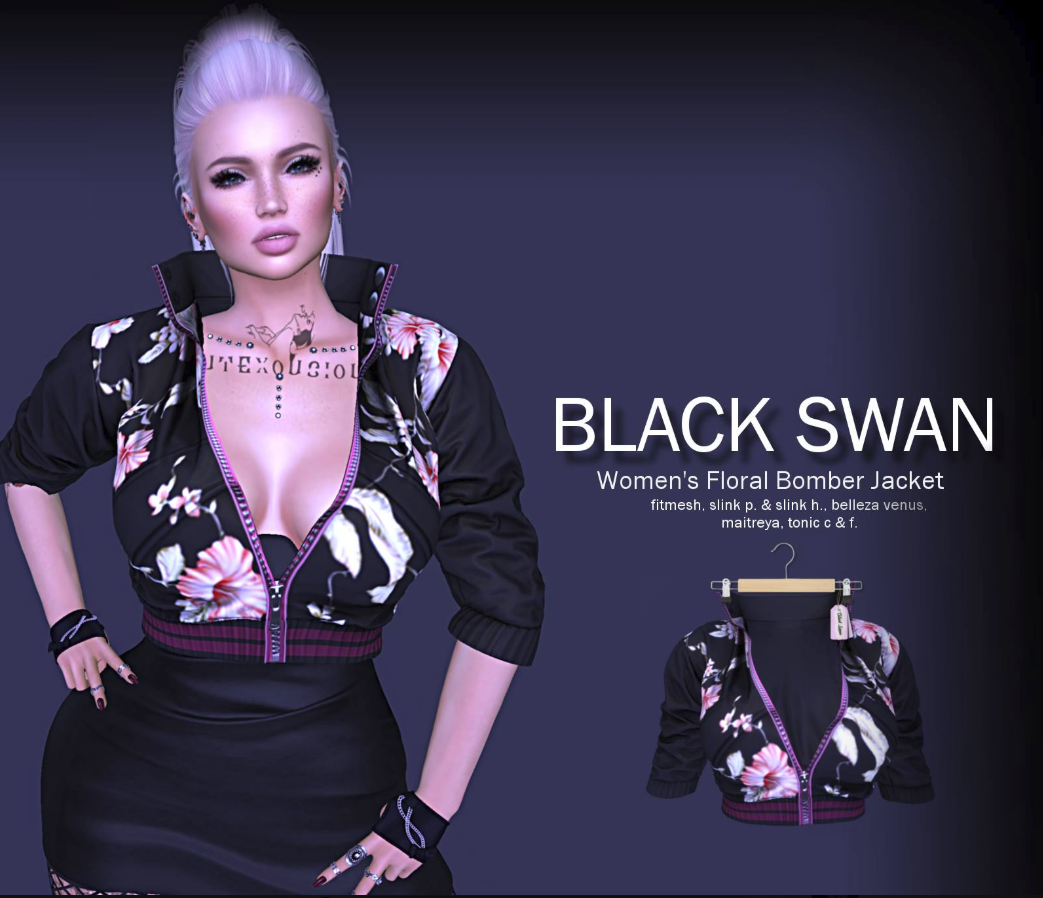 Blueberry

-

Reignberry - Shorts
___________________________
L'Etre
- BabyHair hairbase (Catwa)
A R T E
- Natural Lashes (Catwa Bento)
Izzie's
-
Spring Colors Lipgloss (Catwa)
Catwa
Catya Bento Head/Rigged Eyes + Catwa Mug
*******************************************************
___________________________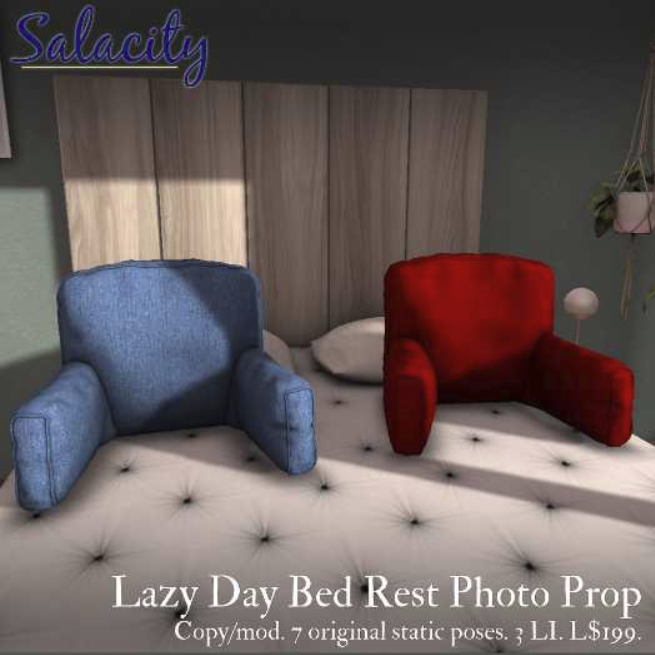 ___________________________