Did I mention the gorgeous free hair at Sn@tch? Well yes I did in my previous post! One more to go too. This is the current (but not lasting much longer) Fish 4 This offering, of 25 free hairstyles!
I haven't normally worn pale skin tones, but the Kiyoha appliers by Mudskin really caught my eye. They are for the Genus Project mesh head and can be found at the Neo-Japan event.
Happy fishing and shopping!
___________________________
Gaia - Bad Girls Club Choker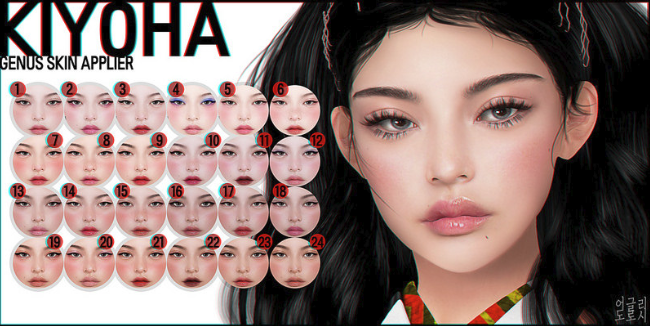 Genus Bento Head v1.1 - Mocap - Beta Phase REOPENED