Daenerys Targaryen is the Mother of Dragons. In the Game of Thrones, she is a worthy contender to sit on the Iron Throne, as Ruler of all the land and kingdoms. Will she win the Throne? The show is near end, so we shall soon find out!
Dani's character with all her trials and tribulations stole my heart early in the story line. She is beautiful and kind. But she can also be ruthless. She has been used as a pawn for others. So much of what she holds dear has been stripped from her. Her fortitude is a true testament to her strength.
She calls the dragons her babies. And they ARE her children, born to her out of fire. One of my favorite quotes from the show - I'm not giving away too much because it's an obvious one - Dani is asked "What do dragons eat anyway?" She responds, "Whatever they want."
This round of Enchantment begins on May 11th; mark your calendars. The theme is The Iron Throne. You will find marvelous items to add to your fantasy world, and the event sim is glorious so definitely make it a point to visit.
Fashiowl - Mother of Dragons Pose Set, #2 w/Dragons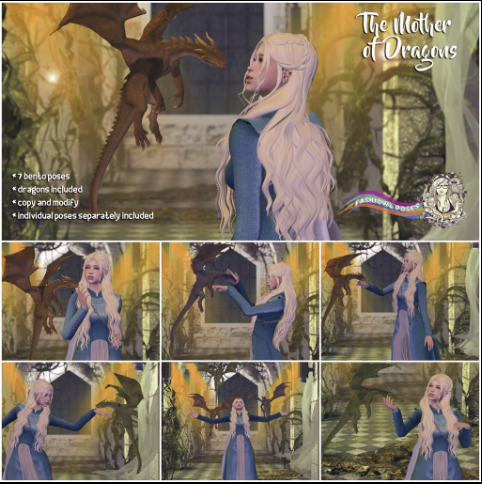 Titans - The Ashen Tree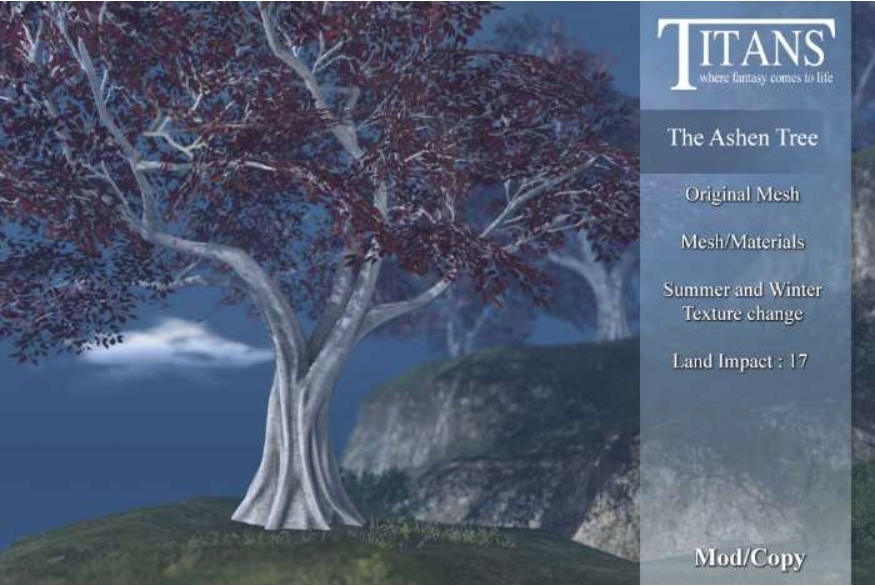 Albion ScriptWorks - Crested Collar
lassitude & ennui - Noblewoman's dress - Black (Maitreya)
___________________________________
___________________________________
TRUTH
-
Fire Hair (Gacha)
Wearing Porcelain skin tone from Light Hud