It's the weekend! And what a long week it was. I'm glad to be kicking back, relaxing on my beach...with a little friend...who helps himself without asking! How do you like to enjoy your virtual weekend?
Head over to Cosmopolitan to pick up Chez Moi's
Sombrero Tiki Bench. What an unusual, lovely build it is. It can be shared with a(nother) friend in PG or Adult animation versions. This satisfies my penchant for stringed lights. Then you'll want to TP to Midsummer Enchantment to buy EscalateD's Briana Hair. It's quite lovely with lots of texture and styling options, including highlights in V1 or Duo textures in V2. Cherry Bloom, anyone? Of course! The store offers Adda top & shorts; you'll go happy-crazy choosing colors with this summer fashion statement. I'm also wearing Elle Boutique's Shiloh Sandals. They are perfectly casual yet trinkety to ramp up style. My Genus applier, lashes and skin are by *Spicy* Bodyshop. You'll find these necessary-isms waiting for you at the store. I added Salacity's Animated Water to my existing theme box water. It works with prim or linden water to add more texture, color and movement.
Happy shopping, and enjoy your weekend!
Wearing V1, w/ Blondes Hud
50Ls Special MiniHUDs available during Event
___________________________
Original Mesh Design, Generous Texture Hud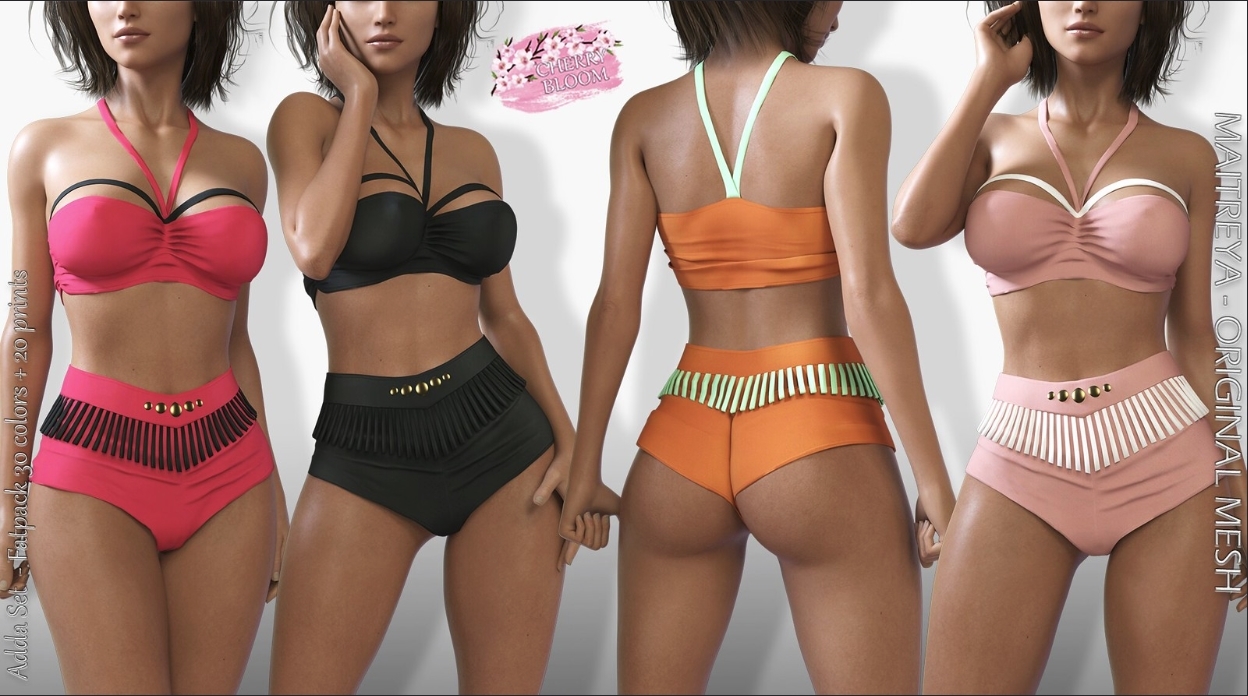 ___________________________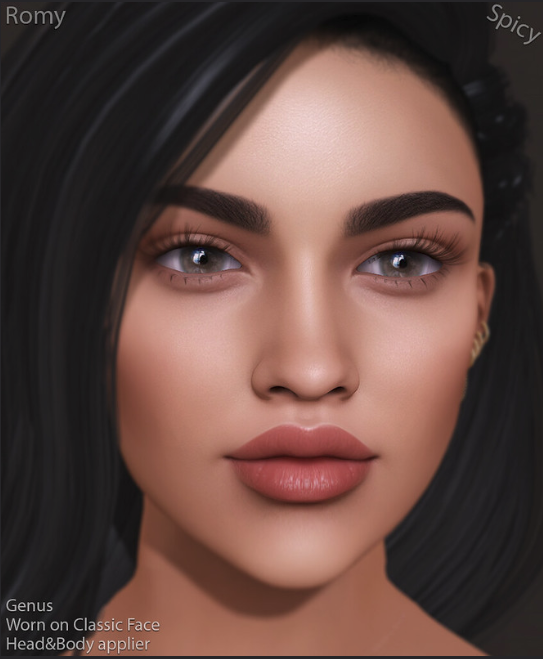 __________________________
Using an included animation
More Info About Item HERE
+ Peaceful Place Bird House @ Store
___________________________
JIAN -

Chinchilla Beach Bath
SAYO

-

Palm Trees (previous FaMESHed gift)
Location - My Home